An Accidental Athlete
---
Discover the accidental athlete in yourself
For the first time John Bingham shares the complete story
of his hysterical and poignant transformation
from geeky child to overweight adult to marathoner
and the voice of a generation of runners.
---
John Bingham cannot remember when he stopped wanting to play. As a young child all he thought about was playing. He played with toy trucks. He played baseball with his friends, he played basketball with his neighbors. He never worried about what he was playing, or even with whom he was playing. He especially didn't worry about how well I was playing. "At some point, though, I discovered that I wasn't very good at the very activities that brought me the most joy. This was a heart breaking moment and the discovery that sentenced me to a long period a sedentary confinement." It isn't what you do that makes you an athlete. It isn't how fast or how far you go. It's waking up every day knowing that you will take on whatever the world holds for you that day as an athlete. You will embrace the challenges, physical, emotional, and spiritual, because you know that as an athlete it's the challenges that make you stronger. This book is an invitation for you to discover the accidental athlete in yourself. "This is a description of one such journey of self-discovery, my own, and in some ways a guidebook to use for your own journey." More reviews...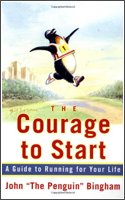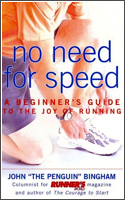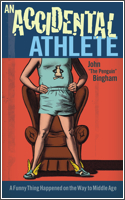 Special offer! "Penguin Trilogy package"
Buy all three for $ 40.00 and save $5.00!